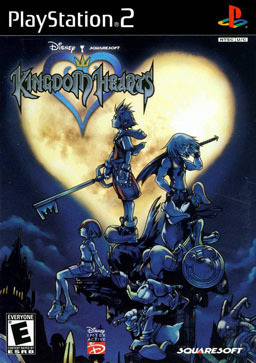 When you walk away you don't hear me say, Pleaseeeeeee listen to Games My Mom Founddddddd.  
This week we cover the beloved first game in a franchise.  We cover Kingdom Hearts!  Some of us played the Ps2 version and some of us tried the Final Mix Version.  Does this game still hold up from 2002?  Does the story make any sense?  What the hell is going on?!  These are questions we do our best to answer this week on the show.
Starring Mike Albertin, Joe Butler, Dominic Chichoki, and Emanuel Santiago.
Emanuel's Youtube - https://www.youtube.com/c/CommanderLionheart
Dominic's Podcast - https://www.youtube.com/channel/UCZWhZsc6wRmp62PWZrZ7_qA
A Gamer Looks at 40 - https://agamerlooksatforty.buzzsprout.com/
Helena - @HelHathFury on TikTok
Patreon - https://www.patreon.com/GamesMyMomFound
Follow us on Facebook.
Twitter - @Mom_Found
Instagram - gamesmymomfound_
Helena - @HelHathFury on TikTok
Patreon - https://www.patreon.com/GamesMyMomFound
YouTube  - https://youtube.com/c/GamesMyMomFoundPodcast
Play Now